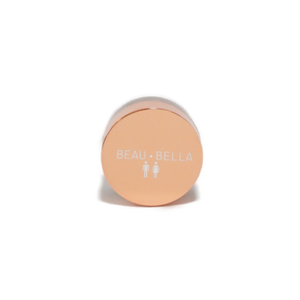 Sugar Lip Scrub
NEW FORMULA IS HERE!
Key ingredients ( Brown Sugar,  Scrub Exfoliation) 
How to Use: Massage a small amount on the lips with your fingertips for 30 seconds. Buff away any dead skin cells and wipe off excess with a damp cloth. To lock in moisture, follow up with a lip balm or lip mask. Use two to three times a week.
Ingredients: Sucrose, Mineral Oil, Synthetic Candelilla Wax, Styrene/Butadiene Copolymer, Petrolatum, Tocopheryl Acetate, Methylparaben, Caramel, CI 42090
*may separate under extreme heat
A must have!
These products are amazing and a must have! I didn't know how much care and attention my lips actually needed until I tried the Lip Scrub & overnight mask for the very first time....Heaven! I now have the full line and my lips definitely show it!
The product is great. My lip or no longer chapped.
Best Lip Care out
Before using Beau Bella I used to use Carmex and Burts Bees. I always found myself reapplying them and my lips being too wet. I love applying the lip scrub. I have used the lip mask or lip balm and my lips stay smooth without reapplication for 6-8 hrs. As a male, lips are important and you don't want to be having conversation with dry lips and this trio of products solved my dry lips.
Amazing
This stuff is amazing. My lips get super dry in the winter and the scrub works great and add in the lip mask. I got both for my sisters as well.