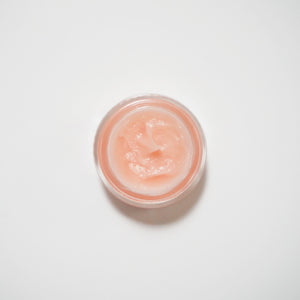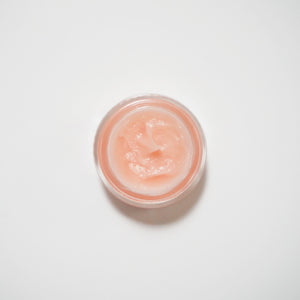 Lip Mask
Key Ingredients: (Vitamin E, Strawberry Extract)
How to Use: Using applicator, apply appropriate amount to clean lips. Apply in the evening or leave on overnight. Wipe or cleanse off any excess product in the morning.
Ingredients: Mineral Oil, Petrolatum, Polyisobutylene, Microcystalline Wax (Ozokerite), Hydrogenated Colypolymer (Styrene/Isoprene), Hydroxystearic Acid, Vitamin E (Tocopherol Flavor), Strawberry Extract (Fragaria Chiloensis Ananassa), Sodium Hyaluronate, CI 12490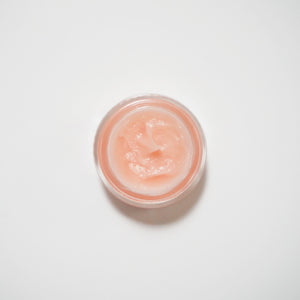 Love!
Stays on all night. Lips feel moisturized and plump in the morning.
Return Customer
I loved the product so much and my husband starting using mine that I came back to order two more so he could have his own lol. This jar is not as rich and smooth as the first one I had but im still using.
Stop biting your lips in 48hrs!!!
I'm a lip a biter because of the lack of hydration. I used the scrub and mask two days straight and I haven't felt the urge to bite my lips. Now I use the scrub twice a week and the mask every other night or every other morning (whenever I remember)💋
Silky smooth lips
I love this mask. It makes my lips so soft without being to thick. I can use it nightly and I end up throwing out most lip moisturizing products because I can handle the texture.